Helping seven senior consultants and account managers improve the quality and consistency of their online client meetings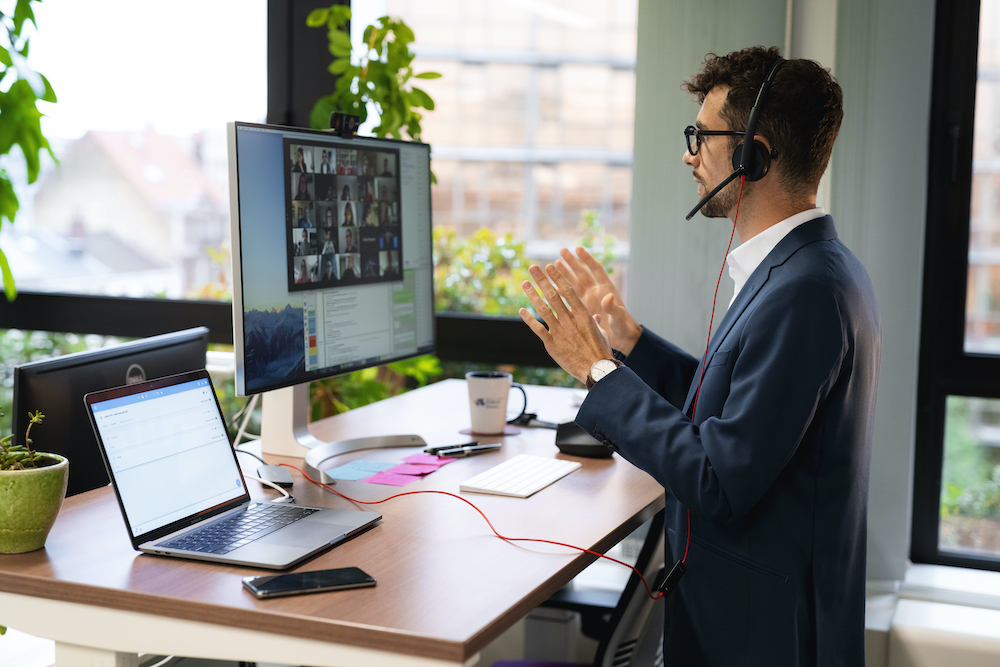 Even before the COVID-19 pandemic hit, Prospero's team found itself delivering more and more online meetings for their clients. These included presentations, working group meetings, and strategy or decision-making discussions.
Our brief: help them deliver effective and engaging meetings with confidence.
We had to design a training that would be valuable to both junior and senior staff, with varying degrees of experience and confidence.
"

This is positively the best training we have ever had as a team.

"
We designed a bespoke training over three half-days, fitting around participants' busy agendas.
Early interviews and an anonymous survey surfaced four needs, around which we designed the training:
to better design and plan

to deliver highly engaging meetings

to follow up and evaluate

and to build the team's confidence as online hosts.
After the training, participants' self-assessed skills increased 63% on average across all four areas when compared to pre-training data.
Overall, they shared a 95% satisfaction rate about the training itself.
Information received in advance
Training contents
Interactive activities
The trainer
Tools used and demonstrated