Helping 170 staff members co-define their ideal office culture as they move into a new building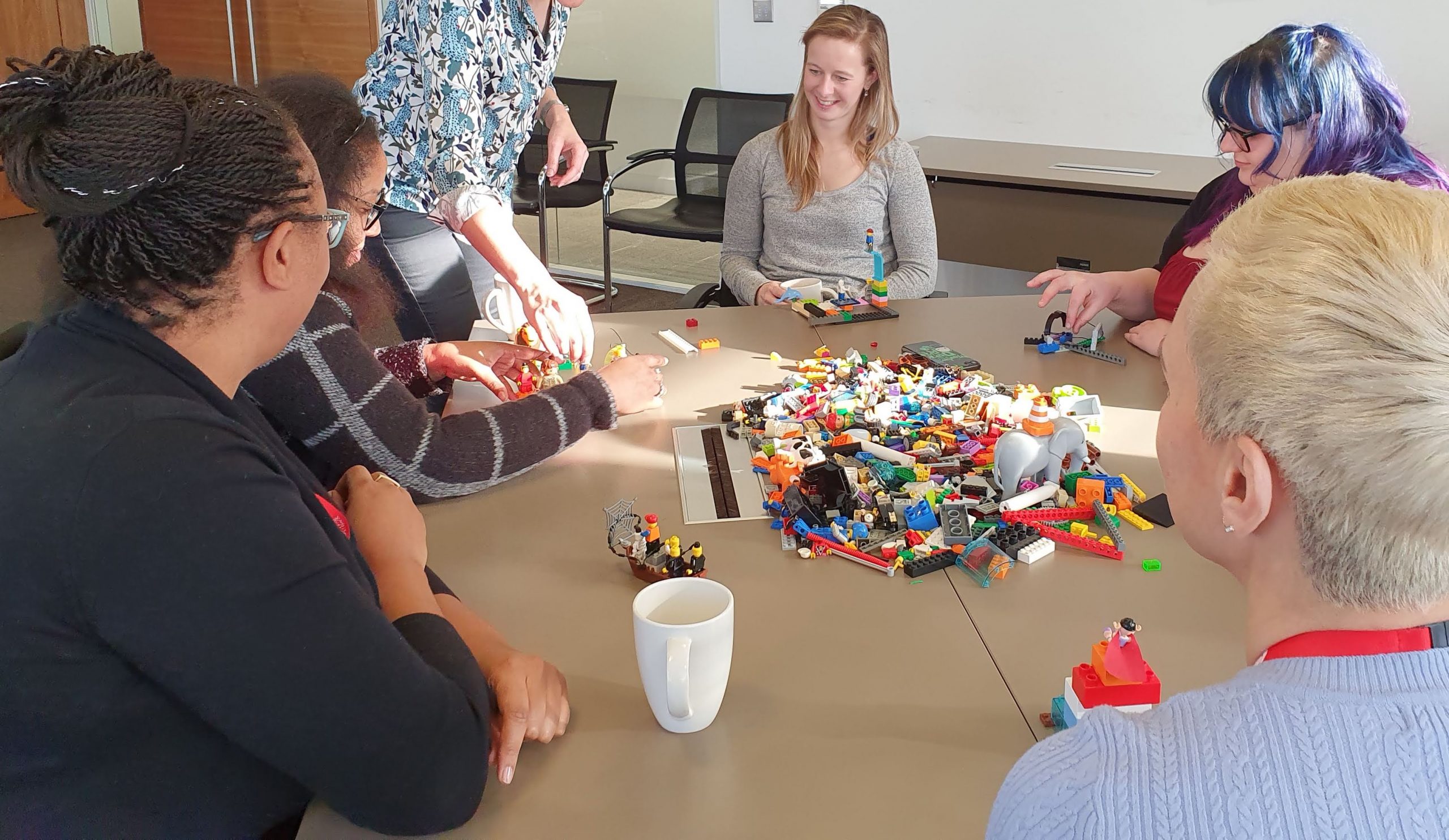 Our client
The Open Society Foundations, founded by George Soros, are the world's largest private funder of independent groups working for justice, democratic governance, and human rights. The organisation provides thousands of grants every year through a network of national and regional foundations and offices, funding a vast array of projects – many of them now shaped by the challenges of the COVID-19 pandemic.
Our client's big question
How can we help our teams transition to a new office without personal desks?
The brief
One of their large offices was about to move from a traditional, corporate-style office setup to a much more fluid environment in which no one, not even directors, would have a personal desk.
The team knew this cultural change had the potential to cause confusion or light friction. They sought a new shared vision and understanding to help everyone work happily together in the new space.
Our client saw the move as an opportunity to collectively reflect on the values of their office community, in line with the values of the wider organisation.
We were briefed to support the team in coming up with a set of values and daily realities that would make their new office a truly great place to work.
What we did
We helped 30 volunteer staff members co-define their ideal office culture. Together with our colleague Caroline Jessop, we designed and facilitated a series of workshops using appreciative inquiry and LEGO® Serious Play for staff to agree on what they'd like to see happen in their new office.
Four facilitated workshops led to 10 staff-defined actions to improve work/life balance, increase motivation and engagement, and further build trust in their new office.
We delivered
A framework of 4 in-person sessions tailored to staff members and/or managers to discuss and meet this important change successfully
A co-created definition of an office culture that will support staff well-being and productivity, with buy-in from team members and managers
A staff-defined roadmap to further increase community cohesion in the new workplace
Actionable steps to increase community-friendly behaviours such as kindness, patience, best assumptions and trust
The COVID-19 pandemic meant staff's enjoyment of their office was short-lived. But the framework and content that staff co-created will mean the team has the communication skills and shared understanding to manage a safe and rewarding return to office life.
Where
London, United Kingdom
"Kumquat has been technically excellent, a joy to work with, and delivered effective services while mindfully navigating what they demand of their partners."
– Tamara Fox, Director of Evaluation and Learning
Impact and feedback
Not evaluated due to the COVID-19 pandemic.