Grow your in-house skills
We probably shouldn't say this, but facilitation isn't rocket science. It's a skillset we'll all need in an increasingly complex professional world, where stakeholders and opinions are more diverse and decisions are needed faster.
Our goal: help you acquire the skills and confidence you need to steer groups, teams, committees and boards without external help.
So that you won't need us anymore.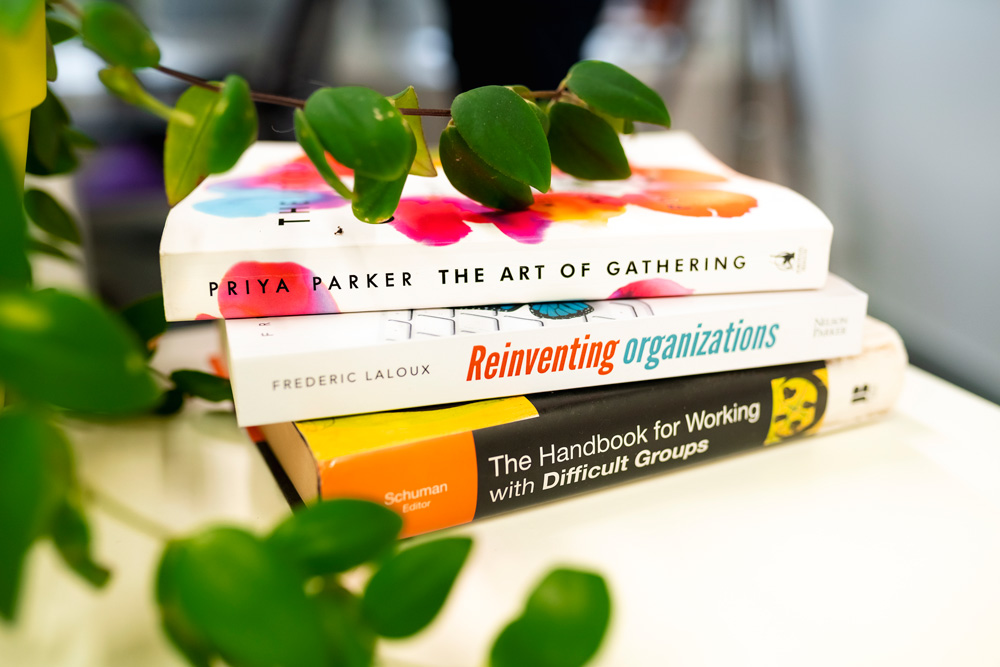 Working with us
We work with clients who are ready to invest time and resources to genuinely raise their teams' facilitation game.
We'll first define the training objectives together with you. We'll help you explore what it is you really want to be able to do when you think of facilitation. Is it increased skills? Specific techniques? Tips for heated situations? Practice time? All of the above?
Then, we'll tailor a course to your team's needs so it delivers exactly what you lack. It will be engaging and highly interactive, and will leave you with immediately-usable knowledge.
Bespoke
We don't use full off-the-shelf solutions to design gatherings. We build every event up from its unique purpose
Safe
We tenaciously review our plans until we're confident a gathering will deliver the outcomes we agreed
Flexible
We over-prepare. This way, we can change our plans with confidence if circumstances require
Measured
It's just second nature: we survey participants after every gathering so our clients know what worked and what's needed next
COVID-compatible
We work with our clients to strictly follow applicable public health guidelines throughout an in-person event programme (and only where professional events are allowed again)
"Your training and individual coaching on virtual facilitation was very instructive, interactive and pleasant to follow. Several team members said that it helped them better run their online meetings, which has been so crucial this year! We hope to work with you again."

"The shift to working remotely due to COVID-19 brought profound challenges. That's where Bruno and Kumquat came in. Learning from a professional like Bruno helped open our eyes to the new possibilities that the current situation has brought. Our office has proceeded to confidently organise even more online events, based on the advice Bruno gave us."