When your next meeting just has to work
Nothing replaces meeting face to face, even in a COVID-19 world.
We'll still gather in person for sensitive or nuanced conversation, to engage participants deeply and meaningfully, or simply to strengthen bonds among team members.
But we'll meet in person less often, so these gatherings will have to make an even bigger impact.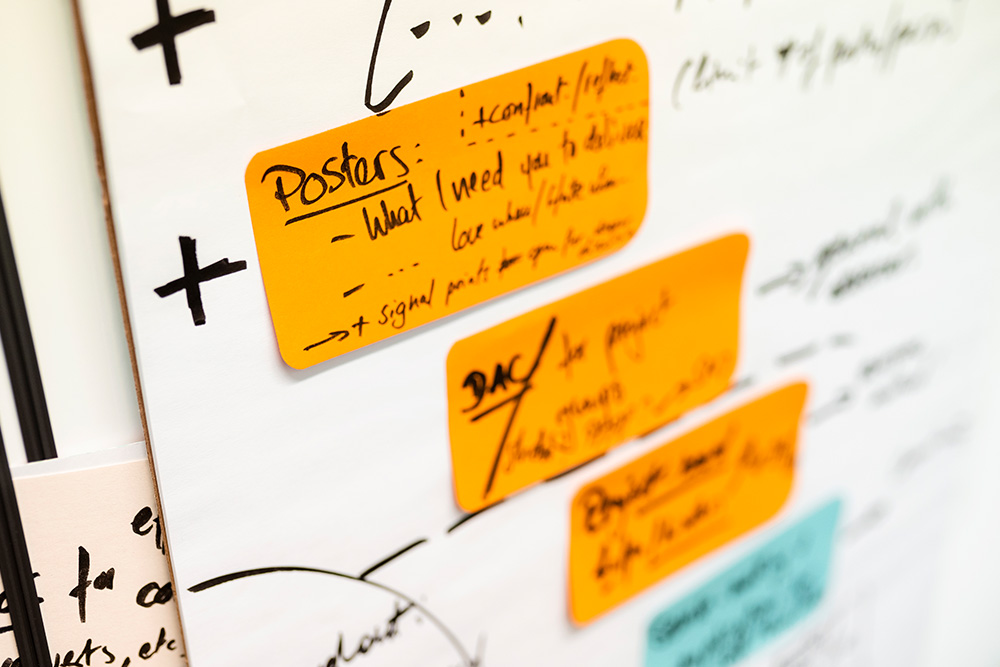 Working with us
We work with bold and brave clients who are resolute about the impact they want.
We'll start by helping you understand exactly why you want to gather, and what you'd like to get out of it.
We'll then design your gathering so it delivers the agreed objectives and desired outcomes.
When your gathering starts, you'll see us hold the stage with our trademark professionalism, warmth and flexibility. You'll know you have delegated your leadership to a safe pair of hands.
We'll then bring your gathering to a safe harbour. Your participants will leave knowing exactly what they've achieved, and that they achieved it collectively.
Bespoke
We don't use full off-the-shelf solutions to design gatherings. We build every event up from its unique purpose
Safe
We tenaciously review our plans until we're confident a gathering will deliver the outcomes we agreed
Flexible
We over-prepare. This way, we can change our plans with confidence if circumstances require
Measured
It's just second nature: we survey participants after every gathering so our clients know what worked and what's needed next
COVID-compatible
We work with our clients to strictly follow applicable public health guidelines throughout an in-person event programme (and only where professional events are allowed again)
Bruno is a very professional and engaging moderator. He did an excellent job in moderating a high-level panel discussion that we organised during the 2019 edition of the European Development Days, and I highly recommend his services as facilitator and moderator.

We hired the Kumquat team in 2018 to co-design and facilitate our annual meeting. Bruno and his team were incredibly professional, diligent, and an absolute joy to work with. Kumquat's facilitation elevated the meeting to another level. A number of meeting participants told us it was one of the best meetings they attended and it was thanks to Bruno's excellent facilitation and attention to detail.

Kumquat provided process planning and expert facilitation for an important meeting between our EU Agency and civil society leaders. We much appreciated the uncomplicated and professional cooperation and their flexibility. They adapted to a tight timeline and took our team's ideas on board. Our meeting participants greatly appreciated the meeting's facilitation, which clearly contributed to a focused outcome.

Bruno and his team really helped us reach our goal. We defined our purpose together, Kumquat designed an efficient strategy and process and followed them step by step. Their deep understanding of our groups' dynamics, of our working environment, and their creativity and flexibility brought us to a successful outcome even in time of crisis!