A highly participatory general members' meeting to re-engage and reinvigorate members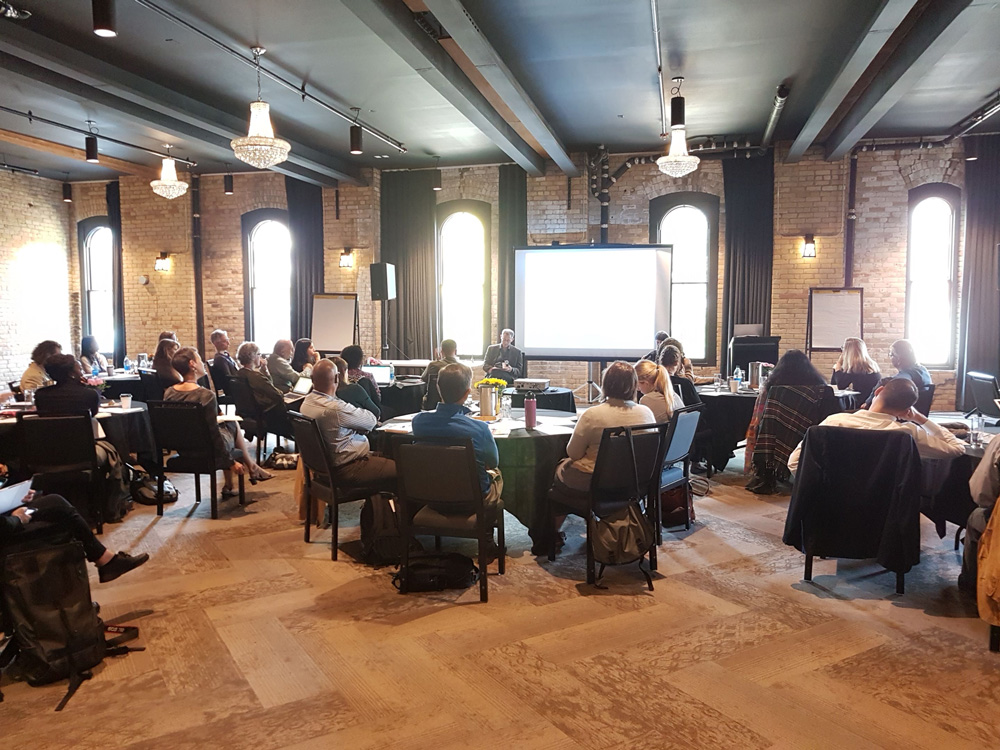 Our client
The Elevate Children Funders Group is a network of philanthropic organisations committed to advancing philanthropy that supports children and youth facing adversity.
Our client's big question
How can we better work together to support children's rights and well-being?
The brief
The Elevate Children Funders Group wanted to use its annual general meeting to mark 10 years of advancing children's rights, and reinvigorate their members for the challenges ahead.
Getting the team together at this statutory meeting in Minneapolis was an opportunity to look at the positive role ECFG and its members play in the world, and to move the dial on how members think about funder collaboration. ECFG asked us to create and run a memorable meeting for all members – from co-founders to those new to the organisation.
What we did
We co-created three dynamic days that wove engaging speaker and discussion sessions with visits to community projects. The programme blended talks from academics and thought leaders with strategy sessions and site visits to local organisations. We created a compelling mix that sparked fruitful discussions around funder collaboration and its very real impact.
A thread of networking ran through the event, bringing people together in relaxed and informal spaces alongside the sessions.
As always, the client's purpose and goals framed the content for the gathering. Our expertise and experience brought that content to life. We handled the hundreds of tiny details that contribute to a successful gathering, such as:
Getting the right mix of activities
The optimal running order for each session
Briefing and coaching speakers
Acting as producers during the event
Acting as masters of ceremony for most sessions and the entire event
… and the myriad of other practicalities needed to make a gathering of this size and scope run smoothly, ensuring delegates got maximum value from their time together.
The Elevate Children Funders Group hosted a safe and open space for philanthropists to network, learn, strengthen their relationships, and create opportunities to make a real difference through donor collaboration.
Overall participant satisfaction
90%
Strengthened links with peers
93%
Learned about relevant new activities
82%
Deepened knowledge of the field
79%
"Very, very well facilitated which gave the strategy sessions real value."
– A participant